Non-linear Quantum optics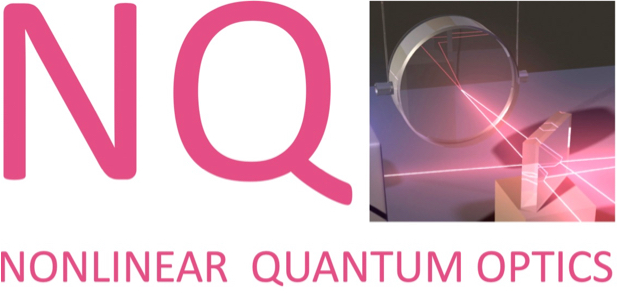 Welcome to Prof. Dr. Roman Schnabel's group "Non-linear quantum optics" at the IQP of the University of Hamburg!
We have been researching the applicability of squeezed and entangled laser light (Wikipedia-link) in the area of metrology, macroscopic quantum physics, and optical communication. 
In 2010 (then still at the Leibniz University of Hannover), the group designed and built the world's first fully automated squeezed light laser. This laser has been in uninterrupted use in the gravitational-wave detector GEO6001.
1[The LSC, A gravitational wave observatory operating beyond the quantum shot-noise limit, Nature Physics 7, 962 (2011)].
Overview of the research topics
Collaborations
We are members of the following scientific collaborations:

                                     LIGO Scientific Collaboration (LSC)

                                                 Einstein Telescope Collaboration