PhD position "Implementing an optical tweezer array for quantum simulation and computing into an atom-cavity system"
17 October 2022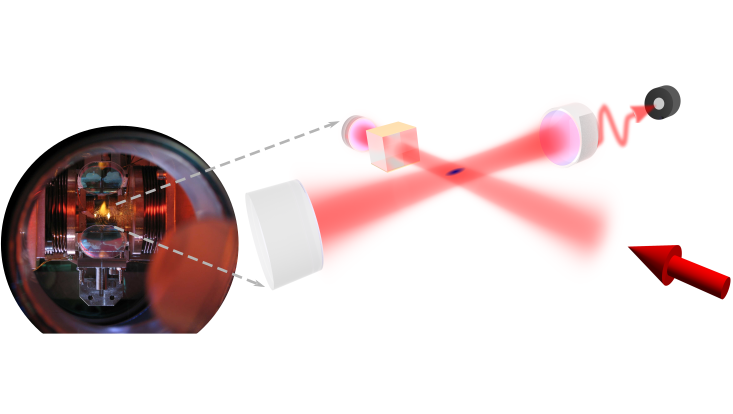 Photo: AG Hemmerich
You will take a significant role in our cavity QED project, which aims for the implementation of an array of individually trapped atoms into a cavity QED system. The cavity-mediated infinite-range interaction will be used to perform multiple conditioned quantum gate operations. Furthermore, the control at the single atom level will offer widely branched research directions as, for example, the realisation of dynamical hybrid light-matter phases, or sub-wavelength sub-radiant atomic arrays with suppressed spontaneous emission inside a cavity.
We are looking for a highly motivated young scientist with a master degree in experimental AMO physics ideally with some experience in quantum optics, laser cooling, quantum gas physics or quantum many-body physics. Laboratory experience in laser technology and electronics is advantageous.
We offer a 3 years position (75% TV-L E13 salary) and the perspective to grow into a leadership role in a team of postdoctoral researchers and PhD students, engaged in research, which combines the deep intellectual aspiration of non-linear quantum many-body physics with the highly relevant modern state-of-the-art technologies of photon science and quantum computing.
If you are interested, please send a CV and a motivation letter to Prof. Andreas Hemmerich and Dr. Hans Keßler via email: hemmerich@physnet.uni-hamburg.de, hkessler@physnet.uni-hamburg.de
There are many other research projects regarding optical lattices and quantum metrology in
our group. If you're interested in a PhD, Master, or Bachelor project, please contact us.
Poster PhD position opening