Theory Group Ultra-cold atoms and solid state systems
Prof. Dr. Ludwig Mathey
We investigate the theory of ultracold atom and solid state systems, with particular emphasis on many-body effects. One of our primary research interest is many-body dynamics, such as dynamic phase transitions and dynamic control of many-body systems, as well as properties of superfluidity and superconductivity. Furthermore, we study the equilibrium phase diagrams of ultra-cold atoms, at both finite and zero temperature. Another objective is the advancement of the technology of ultra-cold atom systems, for example by investigating new cooling and detection methods.  
.
Recent activities:
Collective modes and superfluidity of a two-dimensional ultracold Bose gas
Vijay Pal Singh and Ludwig Mathey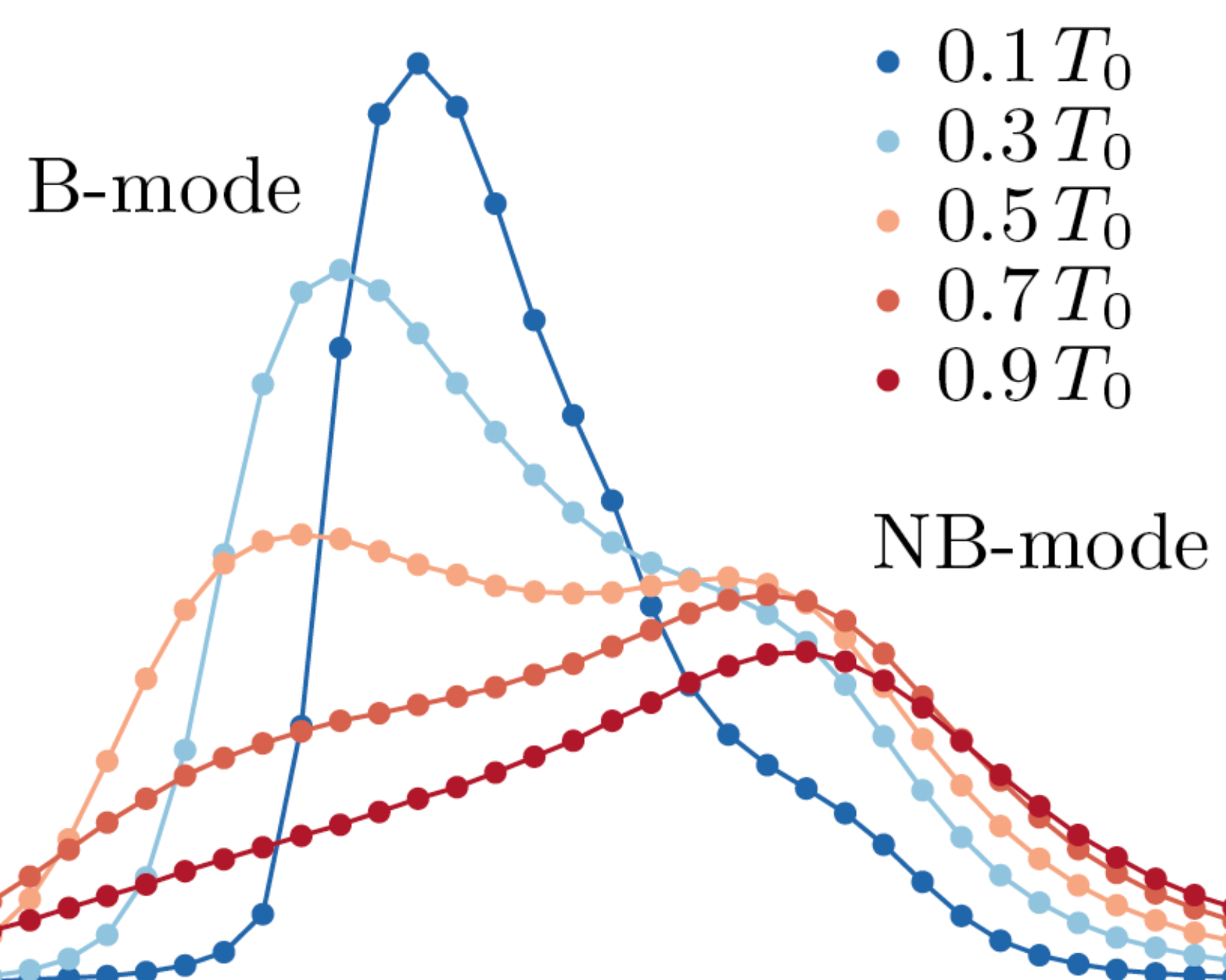 The collective modes of a quantum liquid shape and impact its properties profoundly, including its emergent phenomena such as superfluidity. Here we present how a two-dimensional Bose gas responds to a moving lattice potential. In particular we discuss how the induced heating rate depends on the interaction strength and the temperature. This study is motivated by the recent measurements of Sobirey, et al., arXiv:2005.07607 (2020), for which we provide a quantitative understanding. Going beyond the existing measurements, we demonstrate that this probing method allows to identify first and second sound in quantum liquids. We show that the two sound modes undergo hybridization as a function of interaction strength, which we propose to detect experimentally. This gives a novel insight into the two regimes of Bose gases, defined via the hierarchy of sounds modes.
Dynamical control of the conductivity of an atomic Josephson junction
Beilei Zhu, Vijay Pal Singh, Junichi Okamoto, Ludwig Mathey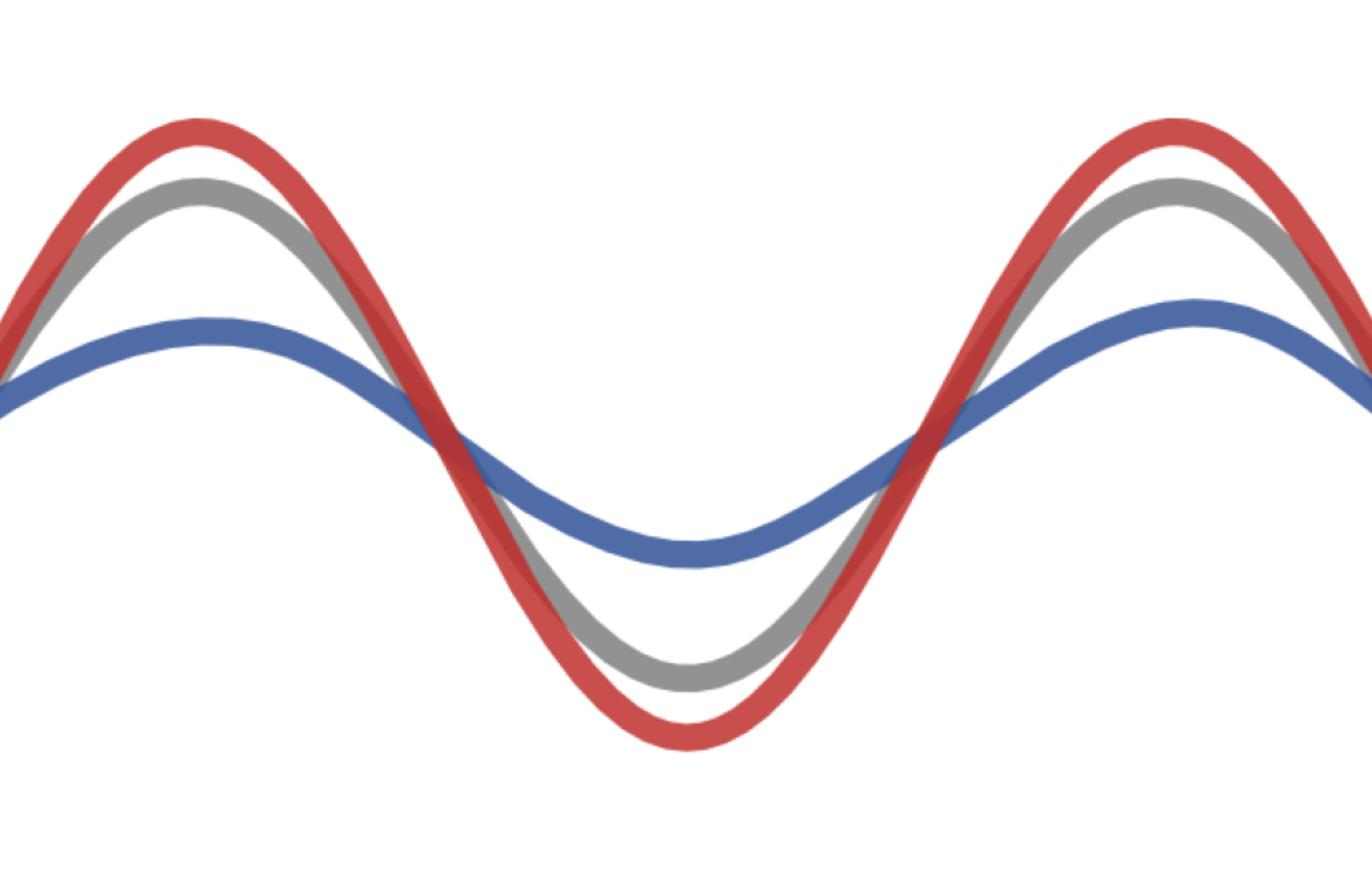 We propose to dynamically control the conductivity of a Josephson junction composed of two weakly coupled one dimensional condensates of ultracold atoms. A current is induced by a periodically modulated potential difference between the condensates, giving access to the conductivity of the junction. By using parametric driving of the tunneling energy, we demonstrate that the low-frequency conductivity of the junction can be enhanced or suppressed, depending on the choice of the driving frequency. The experimental realization of this proposal provides a quantum simulation of optically enhanced superconductivity in pump-probe experiments of high temperature superconductors.
Orbital many-body dynamics of bosons in the second Bloch band of an optical lattice
M. Nuske, R. Eichberger, C. Hippler, L. Mathey, A. Hemmerich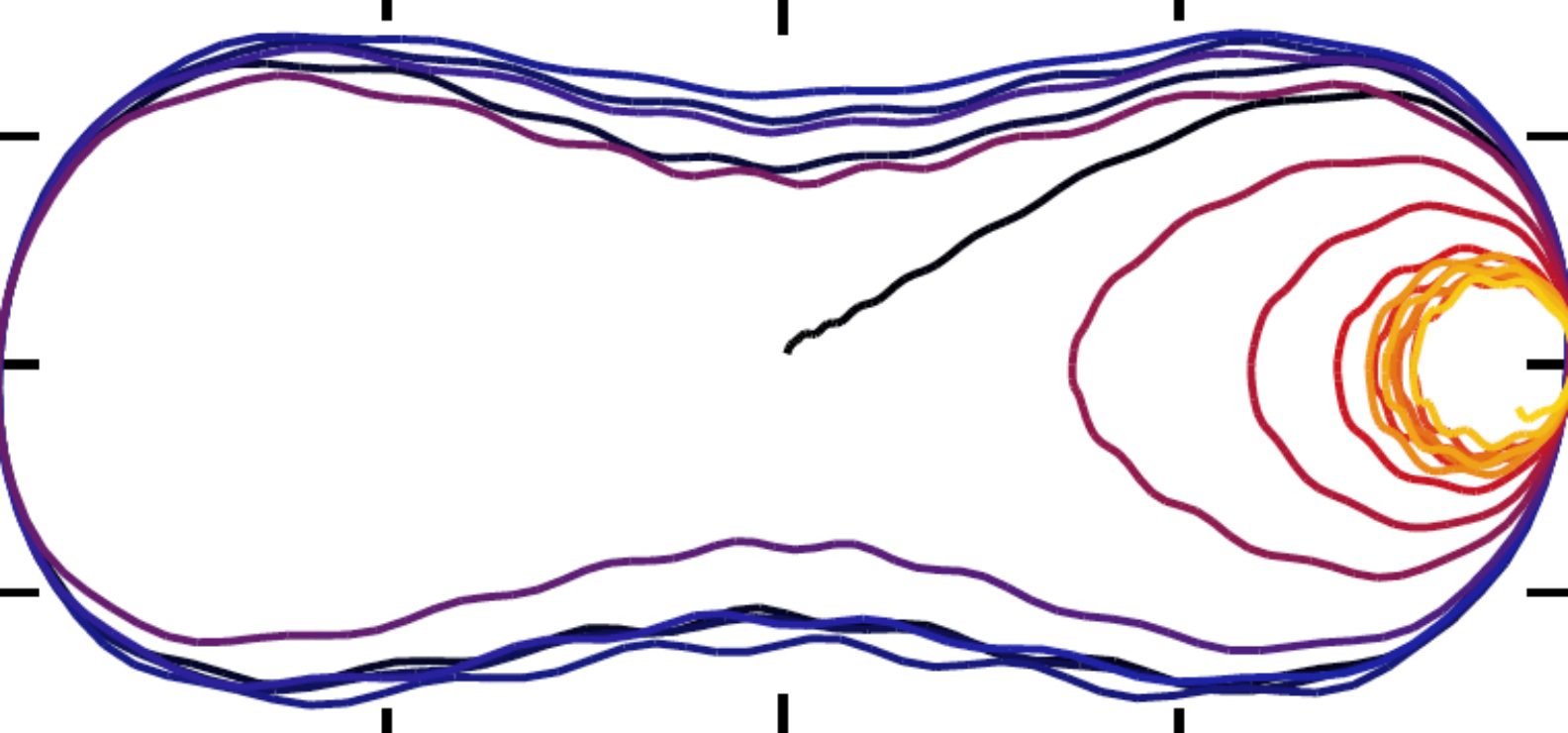 A Bose-Einstein condensate (BEC) of rubidium atoms is prepared in one of two degenerate energy minima in the second Bloch band of an optical square lattice. A subsequent oscillation of the BEC between the two energy minima is observed, which is driven by two distinct collision processes: the conventional Hubbard-type on-site collision and a collision process that changes the orbital flavor. The oscillation frequency scales with the relative strength of these collisional interactions, which can be readily tuned via an experimentally well controlled distortion of the unit cell. The observations are compared to a quantum model of two single-particle modes and to a semi-classical multi-band tight-binding simulation of 12x12 tubular sites of the lattice. Both models reproduce the observed oscillatory quantum many-body dynamics and show the correct dependence of the oscillation frequency on the ratio between the strengths of the on-site and flavor-changing collision processes.
Three-body bound states of an atom in a Fermi mixture
Ali Sanayei, Ludwig Mathey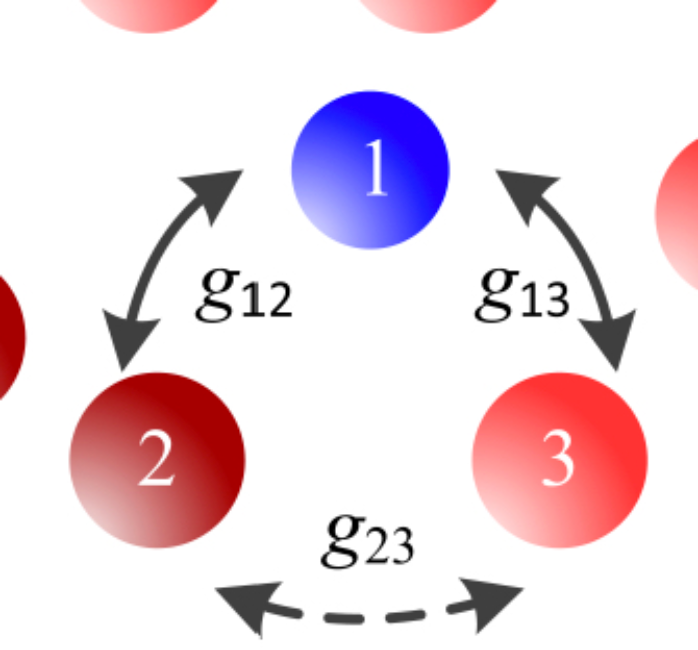 We determine the three-body bound states of an atom in a Fermi mixture. Compared to the Efimov spectrum of three atoms in vacuum, we show that the Fermi seas deform the Efimov spectrum systematically. We demonstrate that this effect is more pronounced near unitarity, for which we give an analytical estimate. We show that in the presence of Fermi seas, the three-body bound states obey a generalized discrete scaling law. For an experimental confirmation of our prediction, we propose three signatures of three-body bound states of an ultracold Fermi mixture of Yb isotopes, and provide an estimate for the onset of the bound state and the binding energy.
Floquet dynamics in light-driven solids
M. Nuske, L. Broers, B. Schulte, G. Jotzu, S. A. Sato, A. Cavalleri, A. Rubio, J. W. McIver, L. Mathey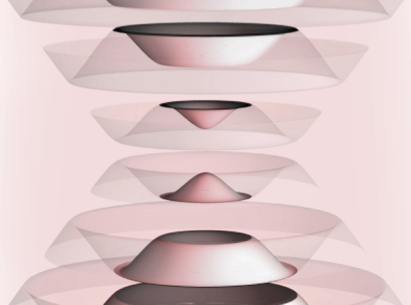 We demonstrate how the properties of light-induced electronic Floquet states in solids impact natural physical observables, such as transport properties, by capturing the environmental influence on the electrons. We include the environment as dissipative processes, such as inter-band decay and dephasing, often ignored in Floquet predictions. These dissipative processes determine the Floquet band occupations of the emergent steady state, by balancing out the optical driving force. In order to benchmark and illustrate our framework for Floquet physics in a realistic solid, we consider the light-induced Hall conductivity in graphene recently reported by J. W. McIver, et al., Nature Physics (2020). We show that the Hall conductivity is estimated by the Berry flux of the occupied states of the light-induced Floquet bands, in addition to the kinetic contribution given by the average band velocity. Hence, Floquet theory provides an interpretation of this Hall conductivity as a geometric-dissipative effect. We demonstrate this mechanism within a master equation formalism, and obtain good quantitative agreement with the experimentally measured Hall conductivity, underscoring the validity of this approach which establishes a broadly applicable framework for the understanding of ultrafast non-equilibrium dynamics in solids.
From a continuous to a discrete time crystal
Hans Keßler, Jayson G. Cosme, Christoph Georges, Ludwig Mathey, Andreas Hemmerich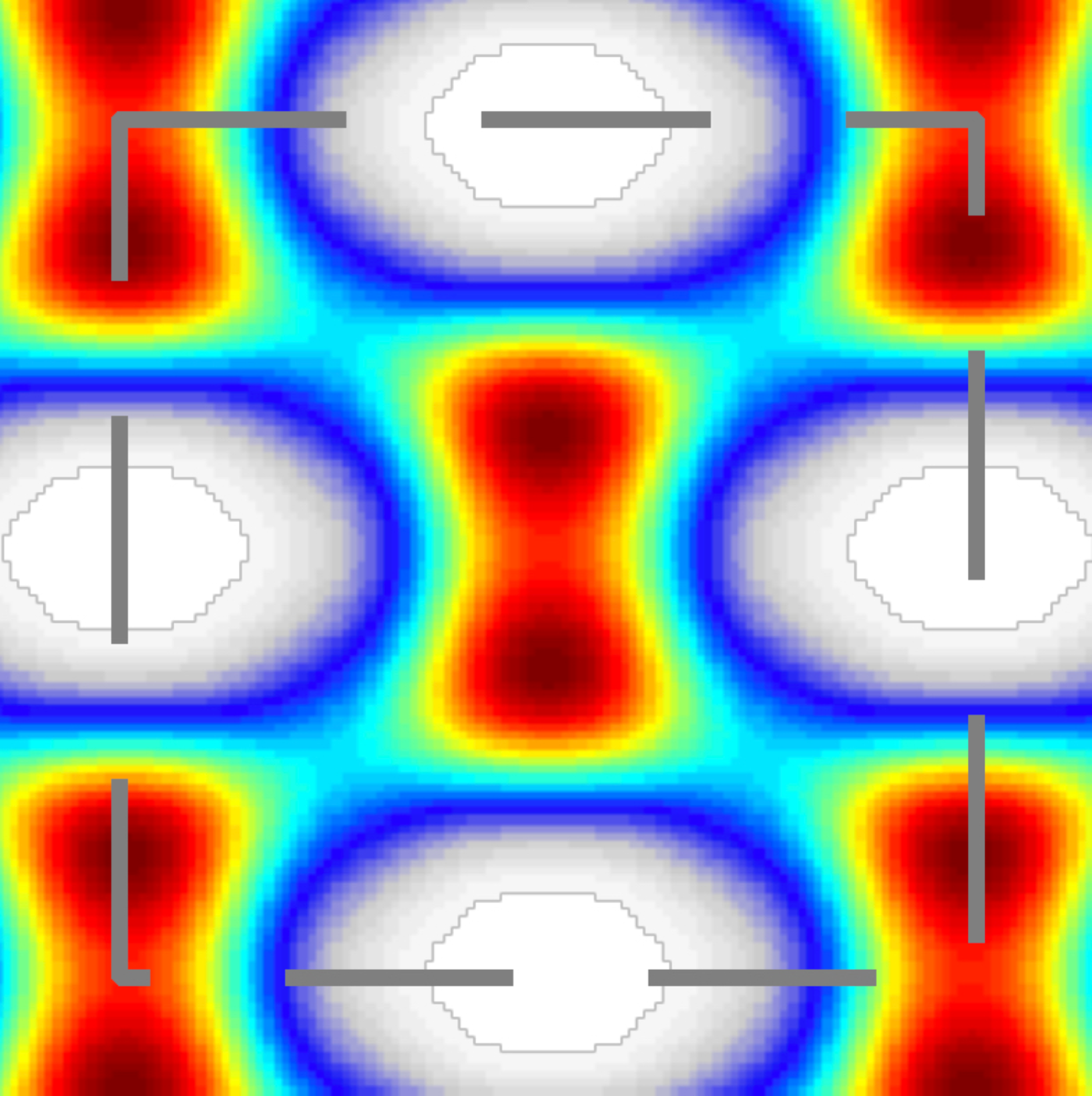 We propose the dynamical stabilization of a nonequilibrium order in a driven dissipative system comprised an atomic Bose-Einstein condensate inside a high finesse optical cavity, pumped with an optical standing wave operating in the regime of anomalous dispersion. When the amplitude of the pump field is modulated close to twice the characteristic limit-cycle frequency of the unmodulated system, a stable subharmonic response is found. The dynamical phase diagram shows that this subharmonic response occurs in a region expanded with respect to that where stable limit-cycle dynamics occurs for the unmodulated system. In turning on the modulation we tune the atom-cavity system from a continuous to a discrete time crystal.
Higgs Time Crystal in a High-Tc Superconductor
Guido Homann, Jayson G. Cosme, Ludwig Mathey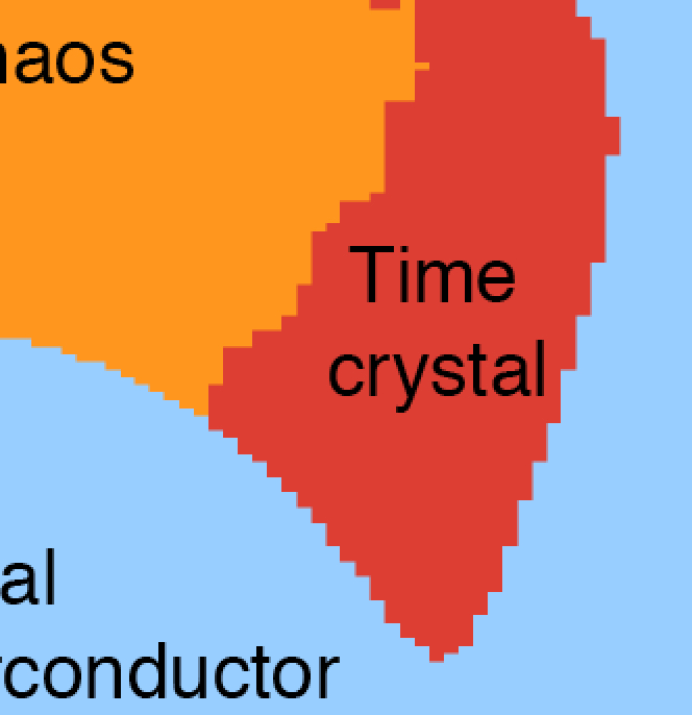 We propose to induce a time crystalline state in a high-Tc superconductor, by optically driving a sum resonance of the Higgs mode and a Josephson plasma mode. The generic cubic process that couples these fundamental excitations converts driving of the sum resonance into simultaneous resonant driving of both modes, resulting in an incommensurate subharmonic motion. We use a numerical implementation of a semi-classical driven-dissipative lattice gauge theory on a 3D layered lattice, which models the geometry of cuprate superconductors, to demonstrate the robustness of this motion against thermal fluctuations. We demonstrate this light-induced time crystalline phase for mono- and bilayer systems, and show that this order can be detected for pulsed driving under realistic technological conditions.
Metastable order via destructive many-body interference
M. Nuske, J. Vargas, M. Hachmann, R. Eichberger, L. Mathey, A. Hemmerich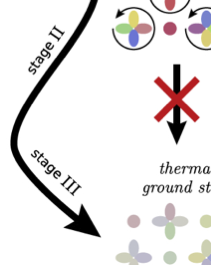 The phenomenon of metastability shapes dynamical processes ranging from radioactive decay to chemical reactions. Here, we present a mechanism for metastability in which a quantum gas self-stabilizes against relaxation towards thermal equilibrium by establishing a transient ordered state. In this state, the direct relaxation channel is suppressed by destructive interference, which derives from the chiral order of the transient state. In particular, we consider the dynamical evolution of an ultracold bosonic gas in an optical lattice, that is quenched into a higher band of the lattice, which triggers the dynamical evolution. Following this quench, the self-stabilization phenomenon manifests itself in three stages of relaxation, subsequent to the preparation of the incoherent excited state. In the first stage, the gas develops coherence resulting in the ordered state, during the second stage the gas forms a long-lived state with inhibited relaxation and slow loss of coherence, followed by the third stage of fast relaxation to the thermal ground state. We demonstrate this mechanism experimentally and theoretically, and discuss its broader implications.
Nonequilibrium density wave order in an atom-cavity system
Christoph Georges, Jayson G. Cosme, Hans Keßler, Ludwig Mathey, Andreas Hemmerich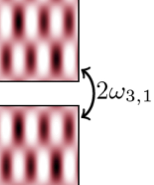 We demonstrate the emergence of a nonequilibrium density wave order in a driven-dissipative system. A Bose-Einstein condensate is placed inside a high finesse optical resonator and pumped sideways by an optical standing wave. The pump strength is chosen to induce a superradiant checkerboard order of the atoms stabilized by a strong intracavity light field. When in addition the pump is modulated close to a resonance frequency, the atoms occupy higher momentum modes leading to a nonequilibrium subradiant density wave order as pump-induced light scattering into the cavity is suppressed. Our observations together with theoretical modelling reveal the distinct dynamical nature of this higher order density wave state.
Second sound in the BEC-BCS crossover
Daniel Kai Hoffmann, Vijay Pal Singh, Thomas Paintner, Manuel Jäger, Wolfgang Limmer, Ludwig Mathey, Johannes Hecker Denschlag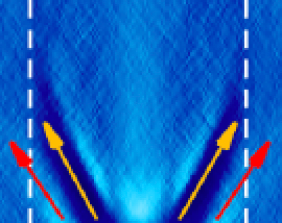 Second sound is an entropy wave which propagates in the superfluid component of a quantum liquid. Because it is an entropy wave, it probes the thermodynamic properties of the quantum liquid which are determined, e.g., by the interaction strength between the particles of the quantum liquid and their temperature. Here, we study second sound propagation for a large range of interaction strengths within the crossover between a Bose-Einstein condensate (BEC) and the Bardeen-Cooper-Schrieffer (BCS) superfluid. In particular, we investigate the strongly-interacting regime where currently theoretical predictions only exist in terms of an interpolation between the BEC, BCS and unitary regimes. Working with a quantum gas of ultracold fermionic 6Li atoms with tunable interactions, we show that the second sound speed varies only slightly in the crossover regime. We gain deeper insights into sound propagation and excitation of second sound by varying the excitation procedure which ranges from a sudden force pulse to a gentle heating pulse at the cloud center. These measurements are accompanied by classical-field simulations which help with the interpretation of the experimental data. Furthermore, we determine the spatial extension of the superfluid phase and estimate the superfluid density. In the future, this may be used to construct the so far unknown equation of state throughout the crossover.
Josephson junction dynamics in a two-dimensional ultracold Bose gas
Vijay Pal Singh, Niclas Luick, Lennart Sobirey, Ludwig Mathey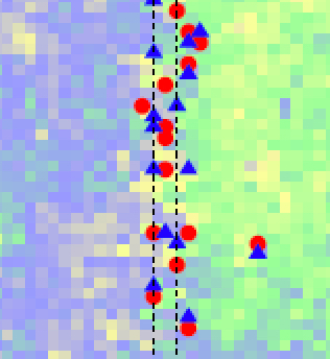 We investigate the Berezinskii-Kosterlitz-Thouless (BKT) scaling of the critical current of Josephson junction dynamics across a barrier potential in a two-dimensional (2D) Bose gas, motivated by recent experiments by Luick et al., arXiv:1908.09776. Using classical-field dynamics, we determine the dynamical regimes of this system, as a function of temperature and barrier height. As a central observable we determine the current-phase relation, as a defining property of these regimes. In addition to the ideal junction regime, we find a multimode regime, a second-harmonic regime, and an overdamped regime. For the ideal junction regime, we derive an analytical estimate for the critical current, which predicts the BKT scaling. We demonstrate this scaling behavior numerically for varying system sizes. The estimates of the critical current show excellent agreement with the numerical simulations and the experiments. Furthermore, we show the damping of the supercurrent due to phonon excitations in the bulk, and the nucleation of vortex-antivortex pairs in the junction.
Phys. Rev. Research 2, 033298 (2020)
Sound propagation in a two-dimensional Bose gas across the superfluid transition
Vijay Pal Singh, Ludwig Mathey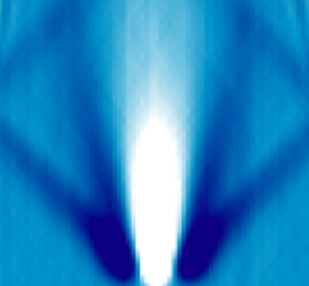 Motivated by recent experiments in Phys. Rev. Lett. 121, 145301 (2018), we study sound propagation in a two-dimensional (2D) Bose gas across the superfluid-thermal transition using classical field dynamics. Below the transition temperature we find a Bogoliubov and a non-Bogoliubov mode, above it we find the normal sound mode and the diffusive mode, as we determine from the dynamical structure factor. Our simulations of the experimental procedure agree with the measured velocities, and show that below the transition temperature the measurements detect the Bogoliubov mode. Above the transition, they either detect the normal sound mode for low densities or weak interactions, or the diffusive mode for high densities or strong interactions. As a key observation, we discuss the weak coupling regime in which the non-Bogoliubov mode has a higher velocity than the Bogoliubov mode, in contrast to a hydrodynamic scenario. We propose to detect this regime via step-pulse density perturbation, which simultaneously detects both sound modes.
Phys. Rev. Research 2, 023336 (2020)
Time crystals in a shaken atom-cavity system

Jayson G. Cosme, Jim Skulte, Ludwig Mathey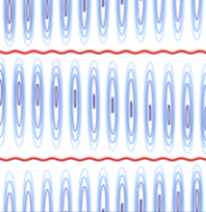 We demonstrate the emergence of a time crystal of atoms in a high-finesse optical cavity driven by a phase-modulated transverse pump field, resulting in a shaken lattice. This shaken system exhibits macroscopic oscillations in the number of cavity photons and order parameters at noninteger multiples of the driving period, which signals the appearance of an incommensurate time crystal. The subharmonic oscillatory motion corresponds to dynamical switching between symmetry-broken states, which are nonequilibrium bond ordered density wave states. Employing a semiclassical phase-space representation for the driven-dissipative quantum dynamics, we confirm the rigidity and persistence of the time crystalline phase. We identify experimentally relevant parameter regimes for which the time crystal phase is long-lived, and map out the dynamical phase diagram. We compare and contrast the incommensurate time crystal with the commensurate Dicke time crystal in the amplitude-modulated case.
Phys. Rev. A 100, 053615 (2019)
An ideal Josephson junction in an ultracold two-dimensional Fermi gas
Niclas Luick, Lennart Sobirey, Markus Bohlen, Vijay Pal Singh, Ludwig Mathey, Thomas Lompe, Henning Moritz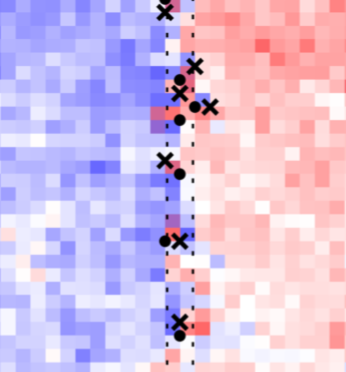 Two-dimensional structures are present in almost all known superconductors with high critical temperatures, but the role of the reduced dimensionality is still under debate. Recently, ultracold atoms have emerged as an ideal model system to study such strongly correlated 2D systems. Here, we report on the realisation of a Josephson junction in an ultracold 2D Fermi gas. We measure the frequency of Josephson oscillations as a function of the phase difference across the junction and find excellent agreement with the sinusoidal current phase relation of an ideal Josephson junction. Furthermore, we determine the critical current of our junction in the crossover from tightly bound molecules to weakly bound Cooper pairs. Our measurements clearly demonstrate phase coherence and provide strong evidence for superfluidity in a strongly interacting 2D Fermi gas.
Emergent limit cycles and time crystal dynamics in an atom-cavity system
Hans Keßler, Jayson G. Cosme, Michal Hemmerling, Ludwig Mathey, Andreas Hemmerich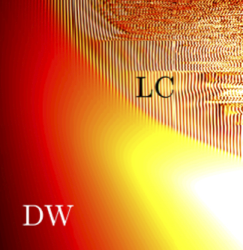 We propose an experimental realization of a time crystal using an atomic Bose-Einstein condensate in a high finesse optical cavity pumped with laser light detuned to the blue side of the relevant atomic resonance. By mapping out the dynamical phase diagram, we identify regions in parameter space showing stable limit cycle dynamics. Since the model describing the system is time-independent, the emergence of a limit cycle phase indicates the breaking of continuous time translation symmetry. Employing a semiclassical analysis to demonstrate the robustness of the limit cycles against perturbations and quantum fluctuations, we establish the emergence of a time crystal.
Phys. Rev. A 99, 053605 (2019)
Influence of electron-phonon coupling on low temperature phases of metallic single-wall carbon nanotubes
Junichi Okamoto, Ludwig Mathey, Wen-Min Huang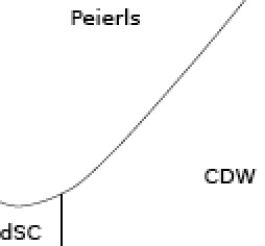 We investigate the effect of electron-phonon coupling on low temperature phases in metallic single-wall carbon nanotubes. We obtain low-temperature phase diagrams of armchair and zigzag type nanotubes with screened interactions with a weak-coupling renormalization group approach. In the absence of electron-phonon coupling, two types of nanotubes have similar phase diagrams. A D-Mott phase or d-wave superconductivity appears when the on-site interaction is dominant, while a charge-density wave or an excitonic insulator phase emerges when the nearest neighbor interaction becomes comparable to the on-site interaction. The electron-phonon coupling, treated by a two-cutoff scaling scheme, leads to different behavior in two types of nanotubes. For strong electron-phonon interactions, phonon softening is induced and a Peierls insulator phase appears in armchair nanotubes. We find that this softening of phonons may occur for any intraband scattering phonon mode. On the other hand, the effect of electron-phonon coupling is negligible for zigzag nanotubes. The distinct behavior of armchair and zigzag nanotubes against lattice distortion is explained by analysis of the renormalization group equations.
Phys. Rev. B 98, 205122 (2018)
Squeezed field path integral description of second sound in Bose-Einstein condensates
Ilias. M. H. Seifie, Vijay Pal Singh, L. Mathey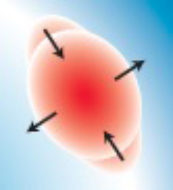 We propose a generalization of the Feynman path integral using squeezed coherent states. We apply this approach to the dynamics of Bose-Einstein condensates, which gives an effective low energy description that contains both a coherent field and a squeezing field. We derive the classical trajectory of this action, which constitutes a generalization of the Gross Pitaevskii equation, at linear order. We derive the low energy excitations, which provides a description of second sound in weakly interacting condensates as a squeezing oscillation of the order parameter. This interpretation is also supported by a comparison to a numerical c-field method.
Phys. Rev. A 100, 013602 (2019)
Press coverage
A new path to understanding second sound in Bose-Einstein condensates    CUI   UHH

Electron trimer states in conventional superconductors
Ali Sanayei, Pascal Naidon, Ludwig Mathey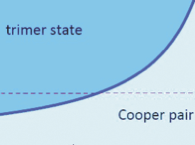 We expand the Cooper problem by including a third electron in an otherwise empty band. We demonstrate the formation of a trimer state of two electrons above the Fermi sea and the third electron, for sufficiently strong inter-band attractive interaction. We show that the critical interaction strength is the lowest for small Fermi velocities, large masses of the additional electron and large Debye energy. This trimer state competes with the formation of the two-electron Cooper pair, and can be created transiently via optical pumping.
Phys. Rev. Research 2, 013341 (2020)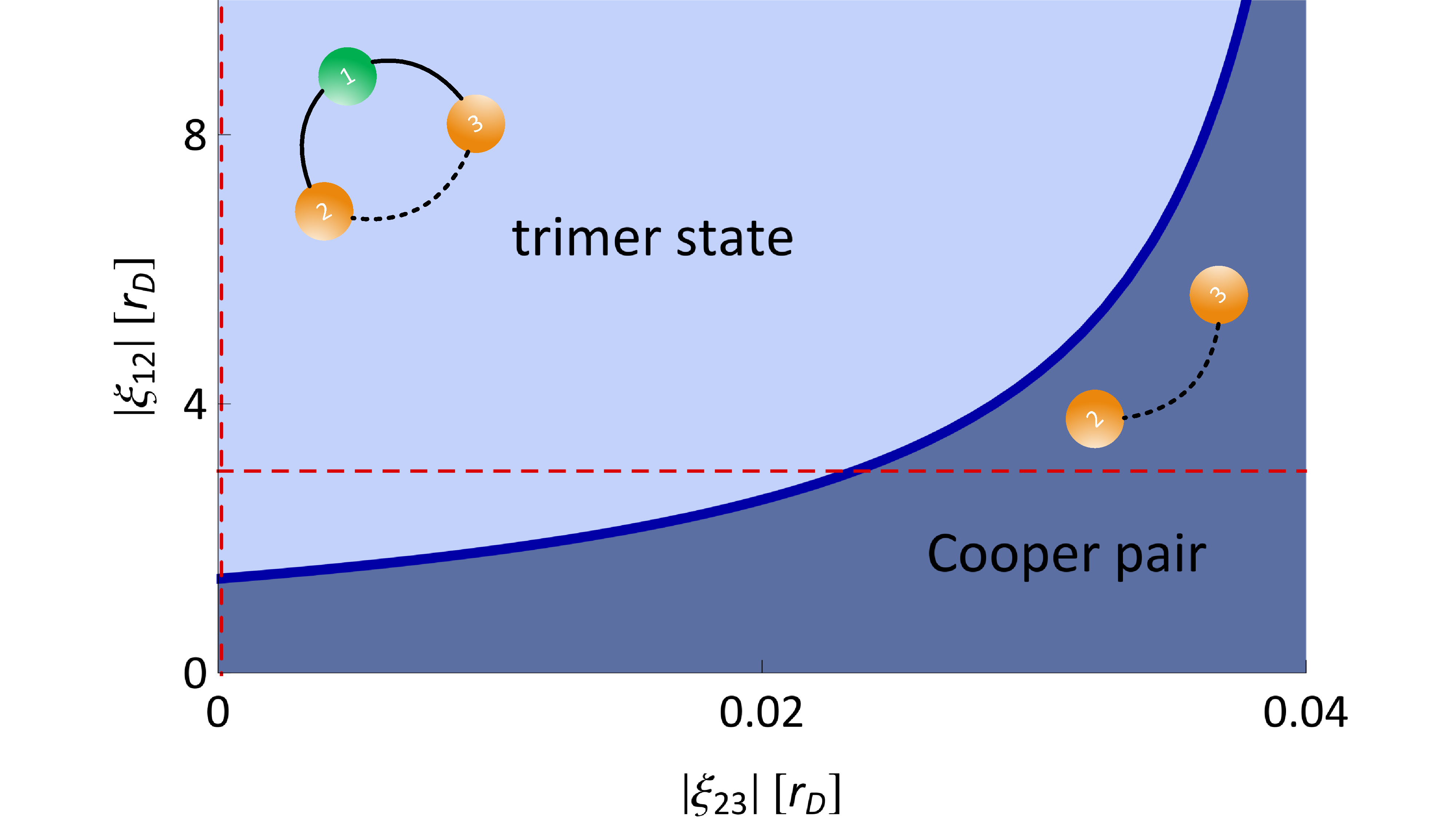 Light-induced coherence in an atom-cavity system
Christoph Georges, Jayson G. Cosme, Ludwig Mathey, Andreas Hemmerich

We demonstrate light-induced formation of coherence in a cold atomic gas system that utilizes the suppression of a competing density wave (DW) order. The condensed atoms are placed in an optical cavity and pumped by an external optical standing wave, which induces a long-range interaction mediated by photon scattering and a resulting DW order above a critical pump strength. We show that light-induced temporal modulation of the pump wave can suppress this DW order and restore coherence. This establishes a foundational principle of dynamical control of competing orders analogous to a hypothesized mechanism for light-induced superconductivity in high-Tc cuprates.
Phys. Rev. Lett. 121, 220405 (2018)
Dynamical Control of Order in a Cavity-BEC System
Jayson G. Cosme, Christoph Georges, Andreas Hemmerich, Ludwig Mathey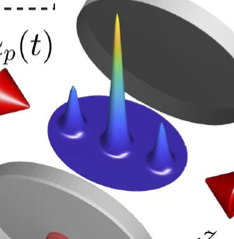 We demonstrate dynamical control of the superradiant transition of cavity-BEC system via periodic driving of the pump laser. We show that the dominant density wave order of the superradiant state can be suppressed, and that the subdominant competing order of Bose-Einstein condensation emerges in the steady state. Furthermore, we show that additional, non-equilibrium density wave orders, which do not exist in equilibrium, can be stabilized dynamically. Finally, for strong driving, chaotic dynamics emerges.
Phys. Rev. Lett. 121, 153001 (2018)
Disrupting crystalline order to restore superfluidity     CUI    UHH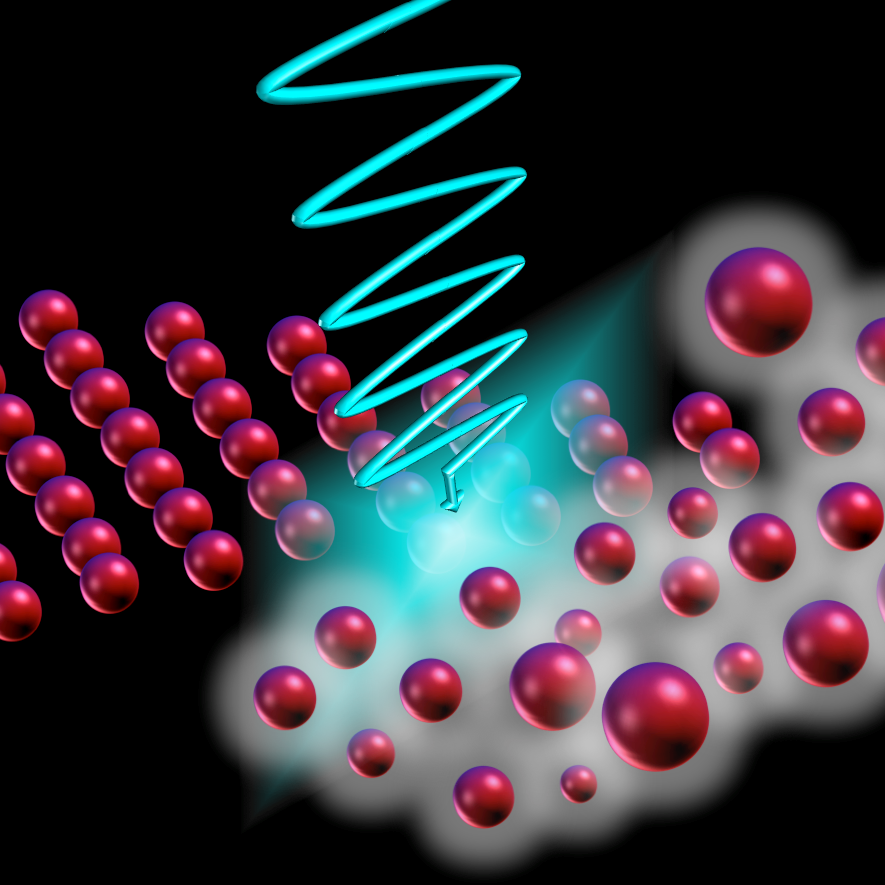 ---