Radiative transfer simulations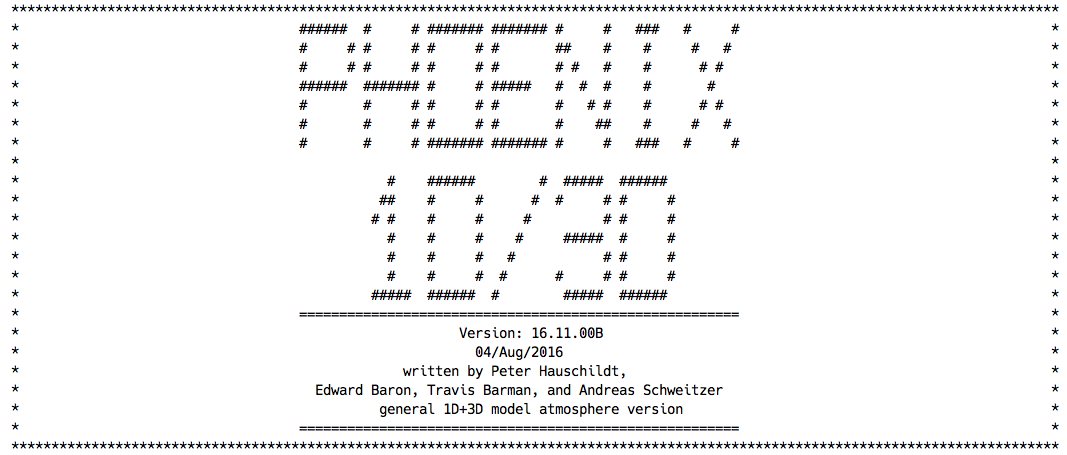 Our research revolves around the theoretical description of atmospheres along with their corresponding radiation fields. In order to compute both with increasing level of detail and resolution, we are developing the PHOENIX code.
Scientists who would like to use our models can download individual ones or full grids either from our local archive or from our collaborators in Göttingen. Those with a worthwhile idea that requires more specialized data should feel free contact us, of course.
PHOENIX Code
What is PHOENIX?
PHOENIX is a general-purpose state-of-the-art radiative transfer code. Its purpose is to calculate atmospheres and spectra of stars all across the HR-diagram. Across its 30 years of continuous development, it has been expanded to describe a multitude of objects, ranging from main sequence stars and irradiated planets across TTauri stars and disks up to expanding shells of novae and supernovae. Out of necessity, the code is highly trimmed for efficiency, with enormous attention devoted to massively parallel computing performance.
What does it do?
Collaborators
Where can I get the models?
High performance computing
Our code has been developed with massive parallelisation on all levels in mind, which can be challenging given the large, looming communication overhead that the radiative transfer problem might bring about if not properly disentangled. PHOENIX has been adapted to benefit from a host of different hardware architectures. It, has proven to run reliably with tens of thousand of parallel tasks and made use of infrastructure such as GPUs, GPGPUs, Intel Xeon Phi (1st and 2nd generation) and more exotic equipment. Depending on available hardware, the code is designed to be easily customized to make the best of available ressources. Parallelisation is mediated via MPI, OpenMP, and OpenCL, depending of the selected configuration. Special attention is devoted to ensure that results are not affected by the choice of hardware or employed compilers.