Institute's Library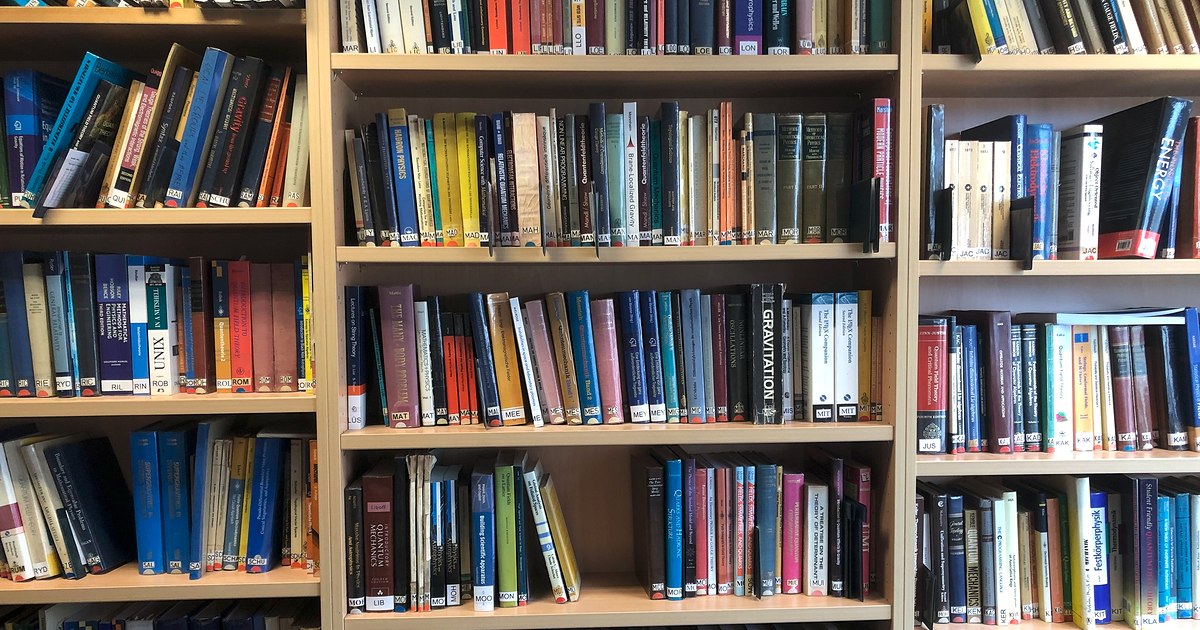 The library of the II. Institute for Theoretical Physics is located on the 4th floor of building 2a. It hosts a collection of almost two thousand books covering all areas of elementary particle theory and neighbouring fields, some dating back as early as to the 19th century. At the same time it serves as a repository of all bachelor, master, diploma, Ph.D. and habilitation theses created at the institute. You are free to make use of it.
You can check online if we have your book by searching the Campus-Katalog, the central catalogue of all university libraries. A search inquiry restricted to our library is done this way.
In order to borrow a book or thesis:
Fill out the book card which you find in the back cover of the book.
Take one of the green plastic envelopes from the pile at the library entrance and place the completed book card into the envelope.
Replace the book on the shelve with the plastic envelope.
Please return the book when you no longer need it. Important: Remember to put the book card back into the book cover when returning the book. If the next person cannot find and fill out the book card, we easily loose track of the book.
Responsible for the library: Elizabeth Monteiro Duarte(elizabeth.monteiro.duarte"AT"desy.de)
Send requests for new books to: Zhiguo He(zhiguo.he"AT"desy.de)
Further Library Resources
To borrow from the DESY library, you need to get a free library card from the librarian there. For the other options you need to be a member of the university library system. Membership is however free for anyone working or studying at the University of Hamburg, for more detailled information see this page.
As for electronic journals, on DESY campus there is automatic access to practically every relevant journal through the DESY library subscriptions, see this list of journals. If your journal is not accessible, you can also try this page of the central university library. Here you gain access to electronic journals from a large variety of disciplines via your university library account.