Particle Physics & Detector Development – Schleper
Prof. Dr. Peter Schleper
Our group is interested in particle physics at smallest possible distances and highest possible energies. Currently, our research is focussed on the Compact Muon Solenoid Experiment (CMS) at the LHC collider.
Click here to find out more about our research projects.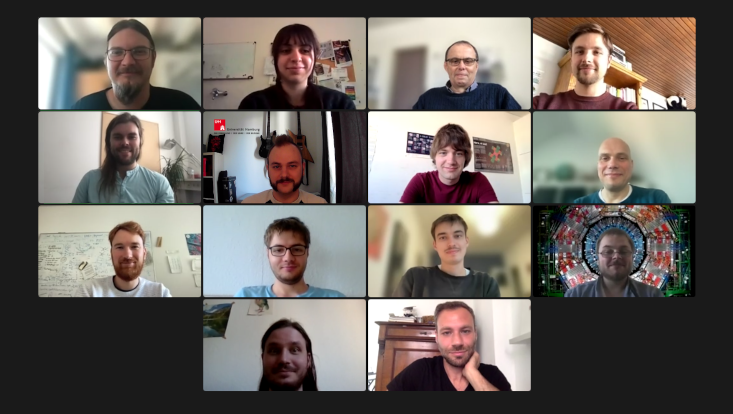 Photo: J. Lange
Group picture: group meeting in September 2021.