Particle physics with collider experiments
Dr. Matteo Bonanomi, Dr. Alexander Grohsjean, Prof. Dr. Johannes Haller, Dr. Artur Lobanov, Dr. Daniel Savoiu, Dr. Matthias Schröder
We carry out fundamental research in particle physics, probing particle dynamics and interactions at the highest energy scales. Our research activities revolve around the mechanism of electroweak symmetry breaking, its connection to dark matter and its cosmological implications. Our group is part of the CMS Collaboration at the Large Hadron Collider at CERN, the cluster of excellence "Quantum Universe" and the BMBF ErUM-FSP "Teilchenphysik mit dem CMS-Experiment".
Particle physics with CMS
Photo: M. Mayer/DESY
We hosted the EPS-HEP2023 conference in Hamburg.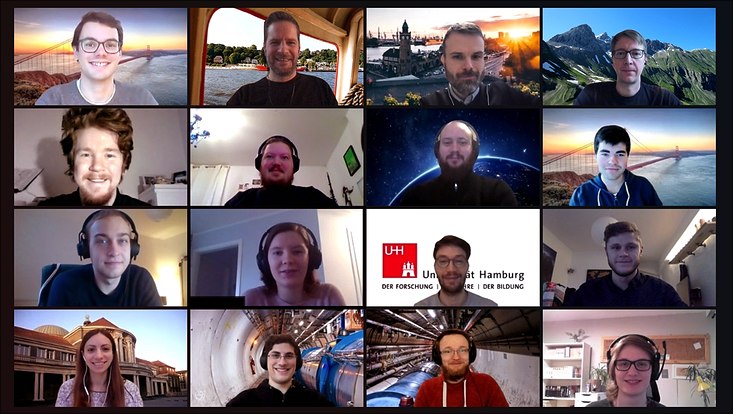 Photo: J. Haller
Research group, December 2020.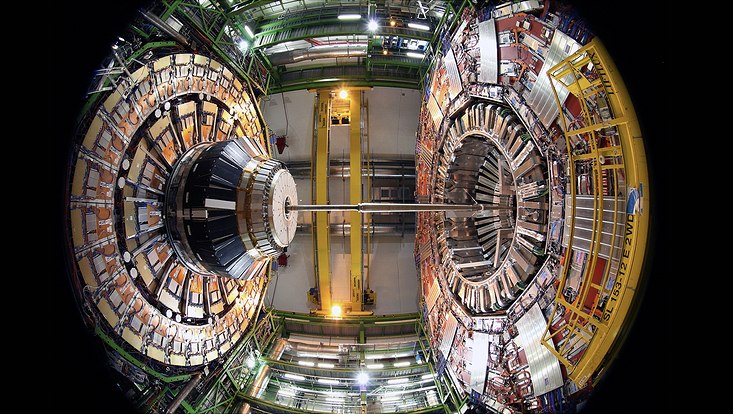 Photo: CERN
Photograph of the CMS detector, opened for maintenance in 2013.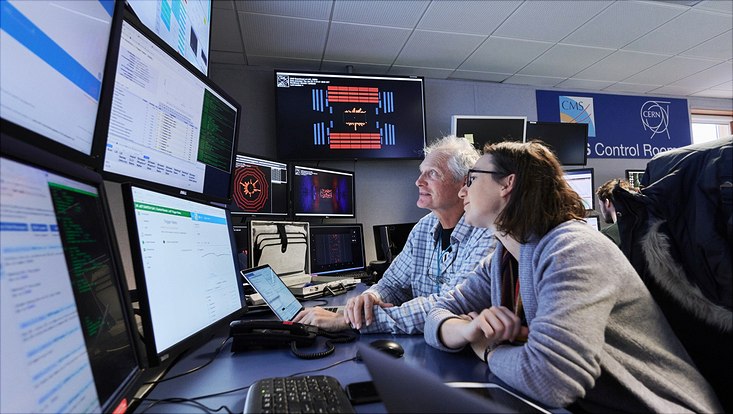 Photo: CERN
Detector commissioning in the CMS control room in January 2020, in order to get ready for the next data acquisition period.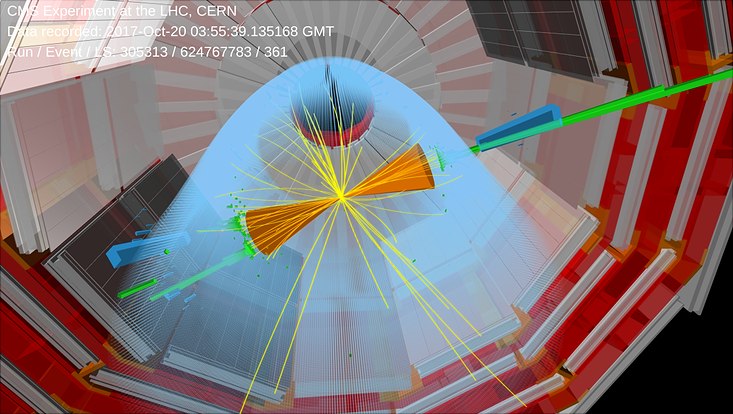 Photo: CERN
Candidate event in which a Higgs boson produced at large transverse momentum decays into a collimated bottom quark-antiquark pair, which are reconstructed as a single large-radius jet with two-prong substructure, represented by the orange cone on the left part of the display.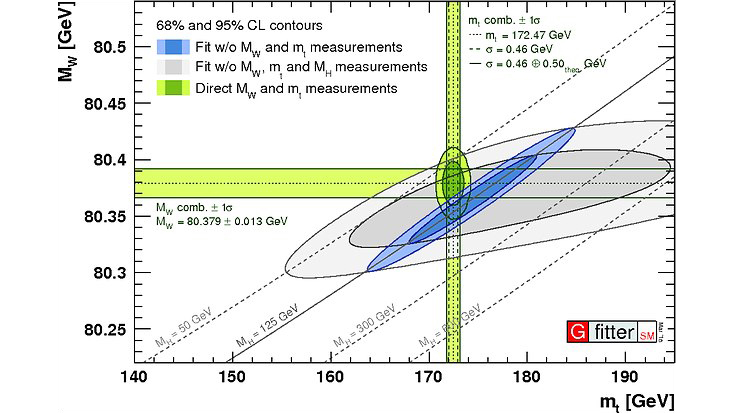 Photo: Gfitter group
The electroweak fit with Gfitter tests the consistency of the standard model. The W and top quark mass measurements are compared to the predictions from the theory, obtained from a fit to precision data.