Malte Wamhoff, B. Sc.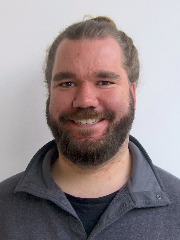 Photo: Manuel Müller
Master Student
Nano-Opto-Fluidics Lab
Address
Universität Hamburg
Faculty of Mathematics, Informatics and Natural Sciences
Institute for Nanostructure and Solid State Physics
Luruper Chausee 149
22761 Hamburg
Malte Wamhoff is a master student in physics at the Hamburg University. During his bachelor thesis at the university of Rostock in the Group of Prof. Thomas Gerber he synthesized and charakterized SiO2-Microparticles as an application for soft tissue regeneration. He is part of the FLUINEMS project for his master thesis investigating the implementation of plasmonic antennas in laser based frequency read out systems for resonators. In his spare time Malte holds great interest in novel materials, plays the guitar and basketball and reads.