Dennis Mors, B. Sc.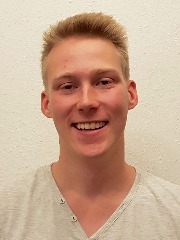 Photo: Manuel Müller
Student Assistent
Address
Universität Hamburg
Luruper CHaussee 149
22761 Hamburg
Office
Harbor
Room: 1015
Dennis is currently persuing his masters degree in nanoscience at the University of Hamburg. Following up on his bachelor thesis, he is developing a machine learning software to process the captured data from DNA flow in nanofluidic devices.