Jascha Zander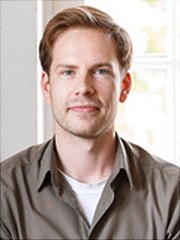 PhD student
Address
Universität Hamburg
Institut für Laserphysik
Luruper Chaussee 149
22761 Hamburg
Office
Building 69 (ILP)
Room: 115
Contact
Key aspects of activity
Jascha Zander studied physics at the University of Hamburg from 2009 to 2015 and wrote his master thesis in the quantum matter group of Prof. Dr. Henning Moritz. During his master project he has designed and developed a new laser setup for the cooling of fermionic potassium atoms down to temperatures of a few mikro Kelvin.
In the beginning of 2016 he joined the group of Prof. Dr. Roman Schnabel as a PhD student and is working in the field of quantum metrology. His current research interest focuses on the application of squeezed and entangled light. Furthermore he is working on a system which provides the opportunity to read out two orthogonal quadratures simultaneously, in respect of an external reference.
Jascha Zander is appointed as safety officer of the non-linear quantum optic group.
---